The My Evven Story
(Evven is the Hebrew word for "stone" )
Testimonials
"I ordered the large Rock of Refuge display piece for my office, which I keep on my desk at work as a testimony of my faith and my love for Israel. It has become a fantastic conversational piece as everyone who enters my office asks about it. Thanks, My Evven."

- David M.

"I couldn't be happier with the Cornerstone Pendant Trio I purchased from your site. It is so beautiful, and I am so proud to wear it. All my friends at church ask about it and want one now too!"

- Heidi B.

"I am a pastor, who recently visited Israel with members of my church. When I found your site, I immediately ordered the Jacob's Ladder to have in my study. I love it. There couldn't be a better way to remember the importance of our trip than having some real stones from the Temple Mount."

- Joshua A.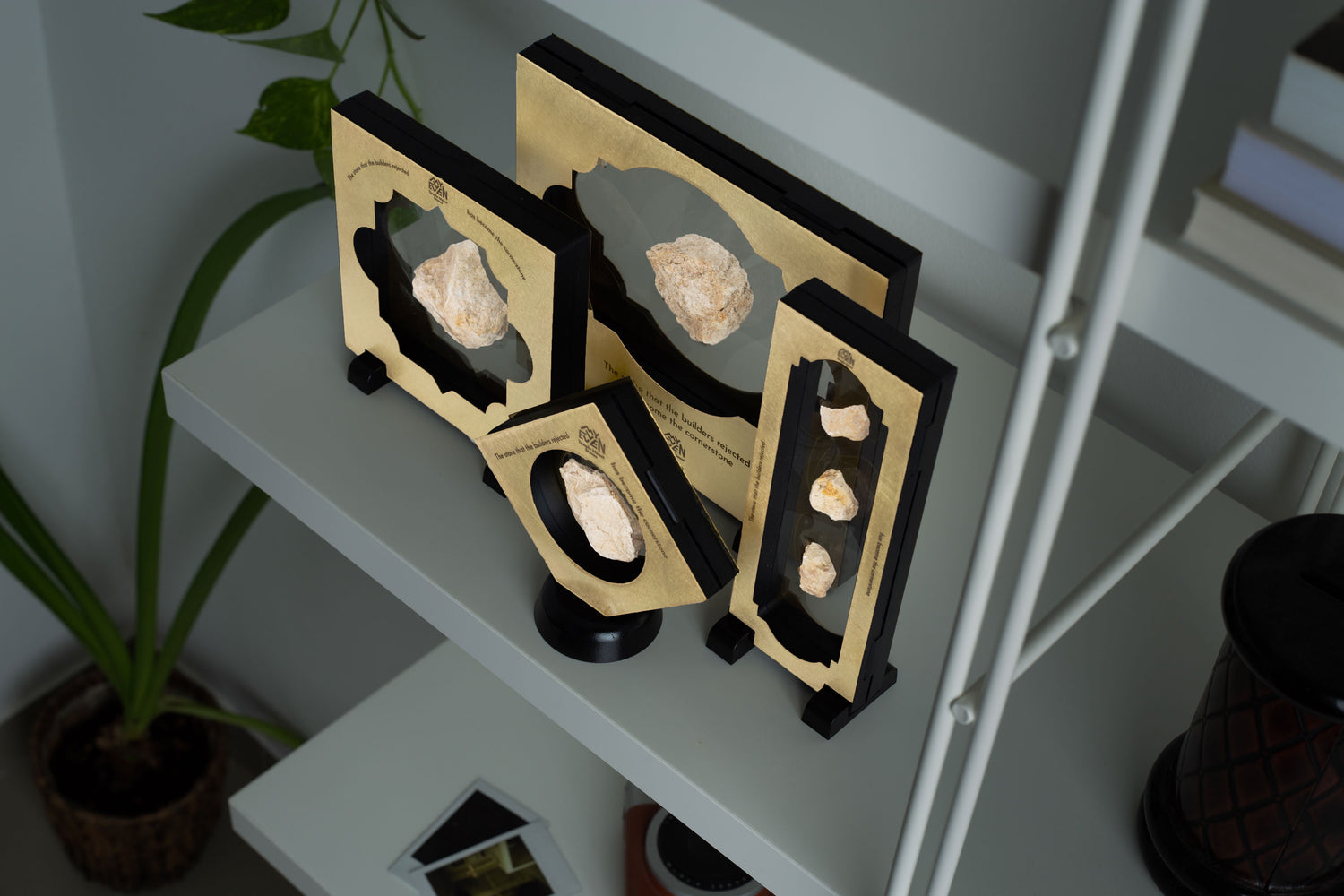 Evven Guardians
Imagine holding a piece of biblical history in your very own hands? Now you have an opportunity to do just that!
Stones that have been in place throughout Israel's history were recently excavated from the Temple Mount. Now, you have a once-in-a-lifetime opportunity to own a piece of sacred history from what is arguably the holiest site on earth.  
With your help, these ancient stones can be rescued from a forgotten pile of debris and preserved for what they really are - a piece of sacred history. Click here to become an Evven Guardian today.
SHOP NOW